Year after year, Gala tickets sold out within 1-2 weeks. Get your tickets now before they are gone! Gala Tickets
13TH ANNUAL CHPAA FUNDRAISING GALA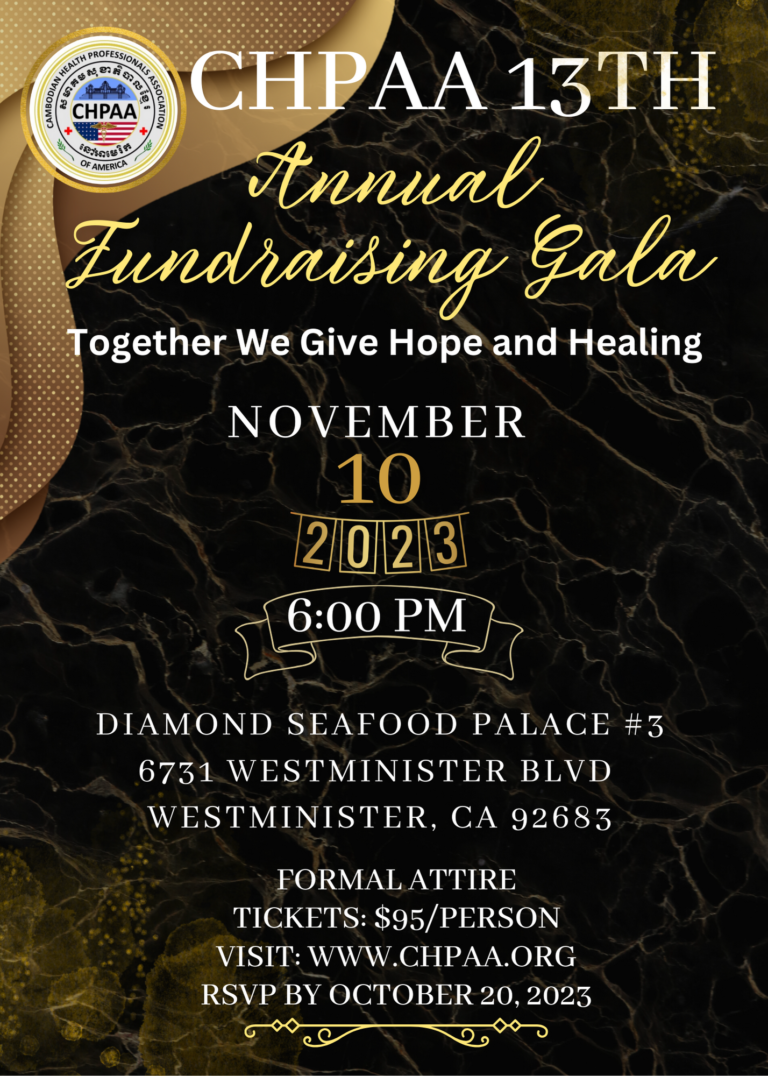 We are pleased to invite you to join us for CHPAA 13th Annual Fundraising Gala.
After a two-year pandemic induced hiatus, CHPAA has resumed its 11th Annual Surgical, Ophthalmology, Medical and Dental Mission to the Province of Banteay Meanchey, Kingdom of Cambodia. Almost 200 Volunteers from the US, Canada, Australia and Cambodia have joined this mission to provide free Surgical, Ophthalmology, Medical and Dental care with free medications to 5,637 patients. 
Preparations are under way for our Mission 12 to take place from January 24 to February 8, 2024, to the Province of Preah Vihear.
Locally, we continue to be involved in health education and promotion through various community health forums and health fairs. We continue to cultivate our next generations of health professions through mentorship, role modeling, and providing scholarship to deserving and needy students who aspire to enter the health profession.
We are grateful if you can sponsor and/or join us for this fun-filled 13th Annual Fundraising Gala in support of our mission. Proceeds of this fundraising go directly toward purchasing surgical, medical and ophthalmology equipment, supplies, medications, and patient-related expenses.  Volunteers are paying their out-of-pocket expenses for airfare, transportation, and room and board.