Mission 12: Preah Vihear 2024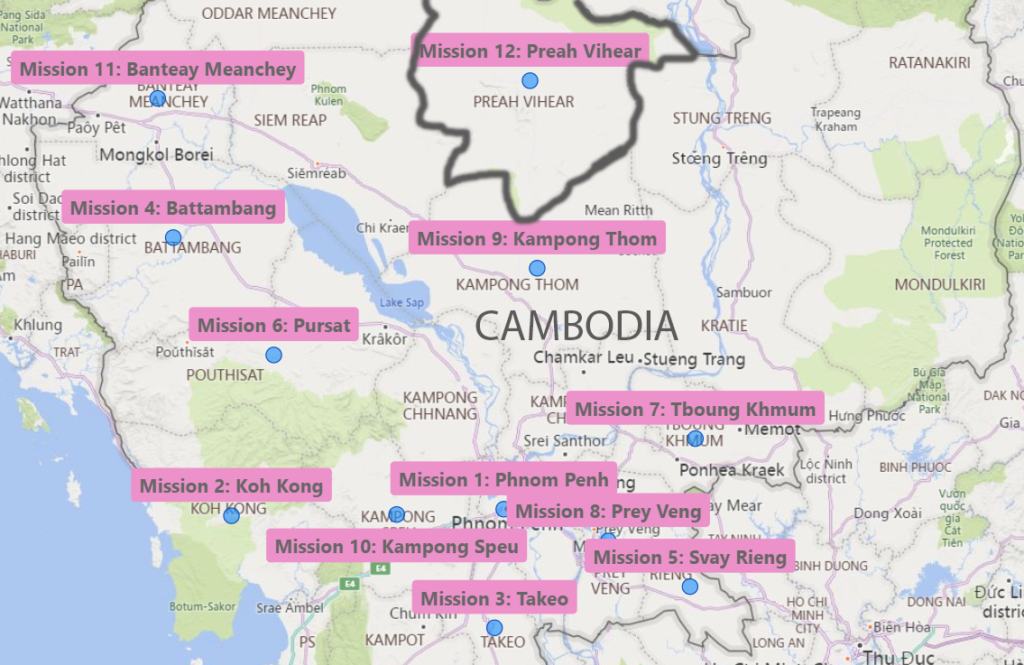 CHPAA is planning its 12th Medical, Surgical and Dental Mission to Cambodia, to the province of Preah Vihear, from January 24, 2024 – February 8, 2024. CHPAA is thankful for your participation in this life-changing experience. Your time and talents will make a difference in your life and the lives of the underprivileged people of Cambodia. Please contact us for any inquiry or questions. All volunteers, either health professionals or non-health professionals are welcome to apply.

Itinerary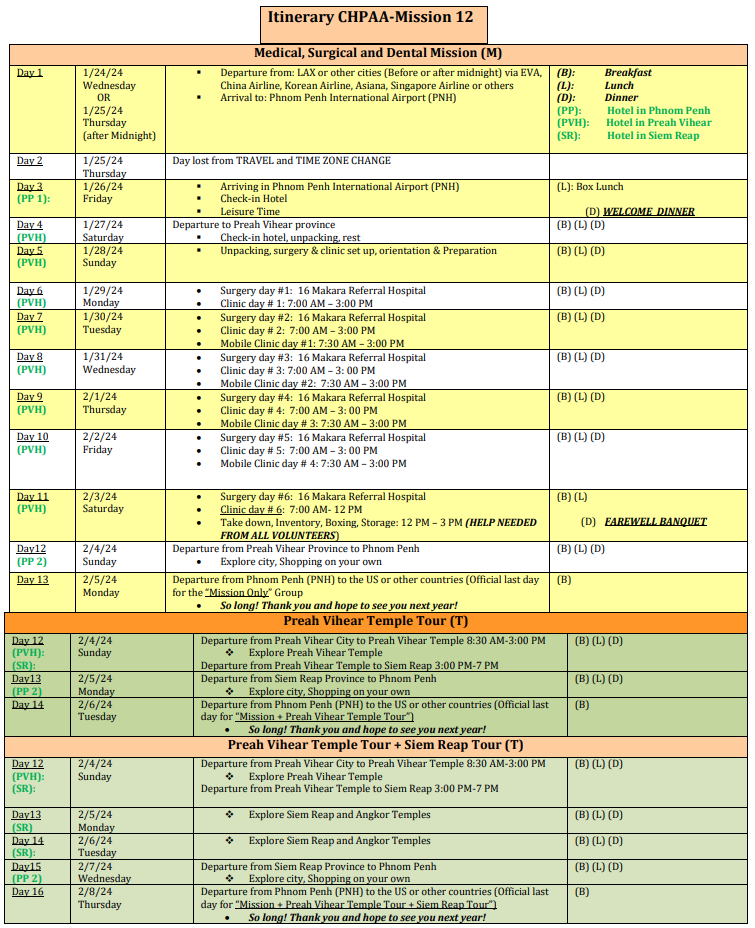 Volunteer Application

CHPAA is accepting applications to our upcoming mission to Cambodia from January 24 to February 8, 2024.
Online Application – Only for Non-Local Volunteers
Application Packet – Local Volunteers (Residents of Cambodia), including Students. Fill out and send to [email protected].

Flight Itinerary
CHPAA provides transportation to and from Phnom Penh airport. In order to assure your airport pick-up and drop-off, please forward your itinerary ASAP or one week prior to your arrival and departure.
Mission 12 Flight Itinerary

Visa requirements for all travelers to Cambodia
CHPAA has a good working relationship with the Immigration Authority in Cambodia.  Therefore, it would be easier to apply for Visa upon arrival at Phnom Penh, Cambodia.
You will need two passport photos (2"x2").
Visa fee is $30 in cash (please make sure you have exact change)

This Visa fee can be waived, if you are Cambodian born (check 'Place of birth' on your passport) or
If you are a Cambodian descendant (please bring a copy of your birth certificate to prove that one of your parents was born in Cambodia).
For more information, please visit:
https://travel.state.gov/content/travel/en/international-travel/International-Travel-Country-Information-Pages/Cambodia.html
Medical, Surgical, and Dental Missions to Cambodia

Missions statistics since 2011
Mission 11: BANTEAY MEANCHEY PROVINCE 2023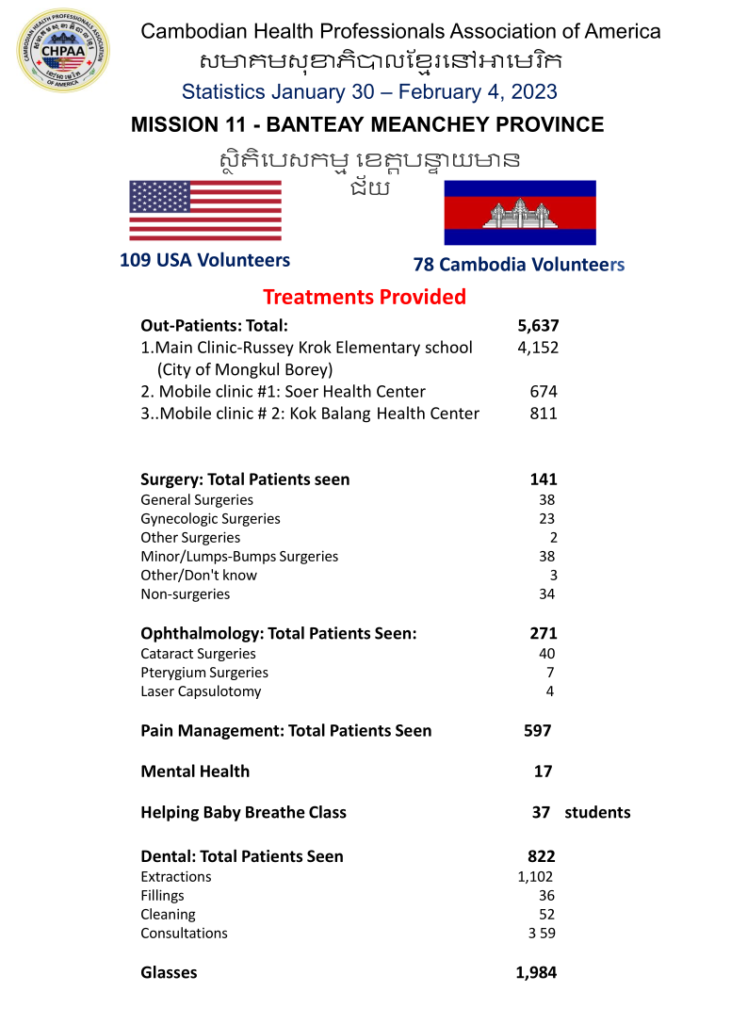 Mission 10: Kampong Speu Province 2020
Mission 9: Kampong Thom Province 2019
Medicine/Peds: 5682
Surgeries: 98
Acupuncture: 302
Mental Health: 60
Reading Glasses: 4495
Helping babies breathe: 26 trainees
              Dentistry
Consults: 413
Extractions: 881
Filling: 16
Root Canal: 2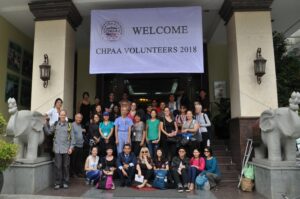 Tboung Khmum Province 2017